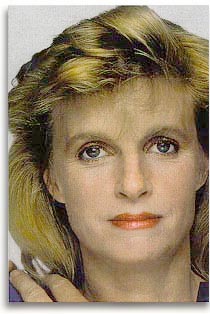 In a quiet way, Linda McCartney has developed into one of the finest women photographers in the world – although there is much more to her than that.
Raised in Scarsdale, New York, Linda was a Fine Art major at The University of Arizona. It was while living in Arizona that her passion for photographs began. But it was not until she returned to New York that this self-taught photographer began her career – whilst working for Town and Country magazine in New York in the early Sixties.
Seizing an opportunity to photograph The Rolling Stones on a yacht on the Hudson River, Linda discovered that her work was immediately in demand.
Coupling photography with her love of rhythm and blues, Linda specialised in capturing the character of the new musicians. Among the stars she worked with were: Jimi Hendrix, The Doors, The Who, Simon and Garfunkel, Bob Dylan, Otis Redding and The Beatles – subsequently meeting her husband, Paul.
Linda was a Rolling Stone magazine photographer, and her work with rock stars has appeared in magazines around the world. Exhibitions of her photography have also appeared in some 50 galleries worldwide, from South America to Australia. She has also exhibited in London's prestigious Victoria and Albert Museum and has been voted the USA's Female Photographer Of The Year.
A vegetarian and ardent animal-lover, Linda has done much to help the causes of Lynx – the UK anti-fur lobby – and The People For The Ethical Treatment of Animals. She has also worked extensively for The Council For The Protection of Rural England and Friends Of The Earth, to highlight environmental dangers.
In 1989, Linda published her own guide to vegetarian Cookery – Linda McCartney's Home Cooking. The book has become the biggest-selling vegetarian cookbook ever in the UK and a best-seller in the USA; with more than 250,000 copies sold.
Since the publication of her cookbook, Linda has become much-sought by the Press and media, who regard her as Britain's foremost authority on vegetarianism.
In the Spring of 1991, Linda also launched her own range of ready-made vegetarian meals; which have become a massive success in the UK – with some five million meals consumed by September '91.
In fact, Linda McCartney's vegetarian food range has been so successful in the UK – that her meals are now on the menu at London's famous Hard Rock Cafe.
Besides her photography, her cookery and her many associated TV and Media appearances, Linda also plays keyboards in Paul McCartney's band. In 1989-90, they performed a record-breaking world concert tour, playing 102 shows in 13 countries to some three million people.
And besides all this – and perhaps most important of all – Linda McCartney is a dedicated Mother to four children.
---
d&a, dera and associates, inc.
Public Relations
---
Return to the top of the page.