---
One Man's Family
---
One of America's favorite and longest-running radio serials debuted from the NBC radio studios at 111 Sutter Street in San Francisco on Friday, April 29, 1932.
The series, written by Carleton E. Morse, revolved around the fictional Barbour family who lived in Sea Cliff. From 1932, until its demise on May 8, 1959, One Man's Family broadcast 3256 episodes, making it the longest-running serial drama in American radio.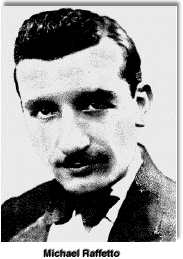 Members of the original 1932 San Franciso cast:
J. Anthony Smythe was Henry Barbour, the father, from the first broadcast to the end, in 1959.
Minetta Ellen was Fanny Barbour.
Michael Raffetto played eldest son, Paul.
Kathleen Wilson was daughter Claudia Barbour.
Barton Yarborough was Clifford Barbour.
Page Gilman was Jack Barbour. Gilman later worked for the Register-Pajaronian newspaper in Watsonville, California. He was the son of NBC vice-president Don Gilman.
Paul Carson, the organist, played the theme "Destiny Waltz."
The broadcast, at first, went only to NBC Network affiliates in San Francisco, Los Angeles and Seattle, but was picked up by the full Red Network beginning May 17, 1933. It was the first network radio serial to originate from San Francisco.
One Man's Family was normally heard Sunday evenings on NBC until June 4, 1950. It then switched to a five-day, fifteen-minute format until its demise in 1959.