Meredith Willson (1902 — 1984)
Hear Meredith Willson on NBC's 1937 broadcast of "Carefree Carnival."
---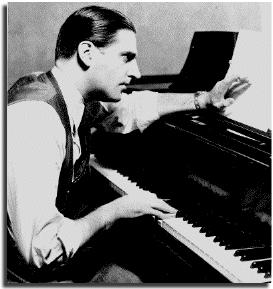 Meredith Willson was best known as author and composer of "The Music Man," which premiered on Broadway in 1957.
Willson was born in Mason City, Iowa, and played the flute in John Philip Sousa's famous band from 1921 to 1923. He then joined the New York Philharmonic Orchestra from 1924 to 1929.
He came to San Francisco, served as concert director for KFRC, and rose to prominence in the early 1930s as a musical director at NBC, San Francisco.
In the late 1930s he moved to NBC, Hollywood, and was musical director on many of the famous radio shows of that era. He also composed for motion pictures and, in the 1940s, was twice nominated for the Academy Award.
During World War II he served as a Major in the U.S. Army, involved in operation of the Armed Forces Radio Service.
Many of his songs have become standards, including "76 Trombones," "It's Beginning to Look Like Christmas," "You and I," "May the Good Lord Bless and Keep You" and "Till There Was You," a hit for the Beatles in 1963.
---
Return to the top of the page.