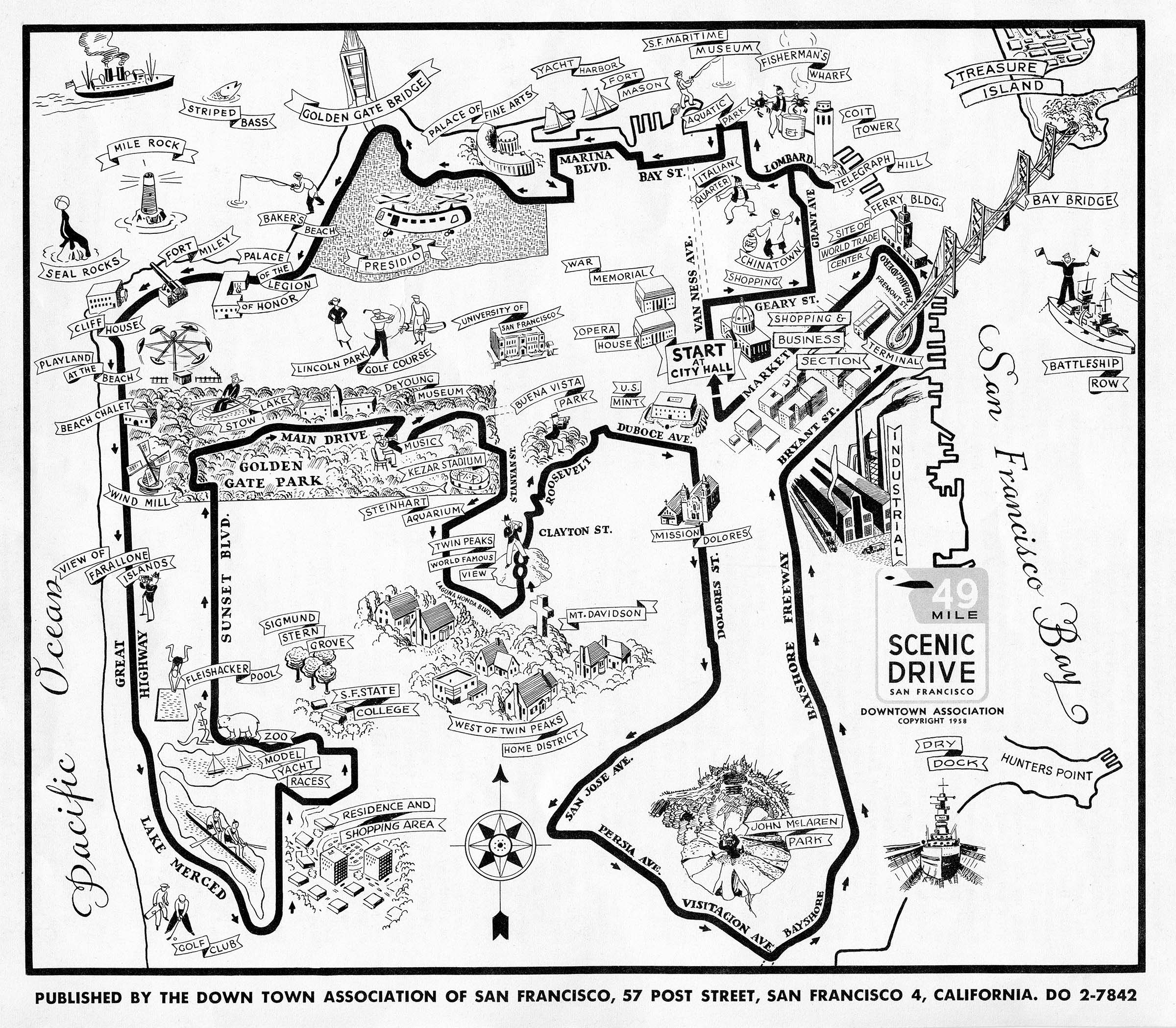 V 134.21
Front of a double-sided handout from 1958. The back-side is below.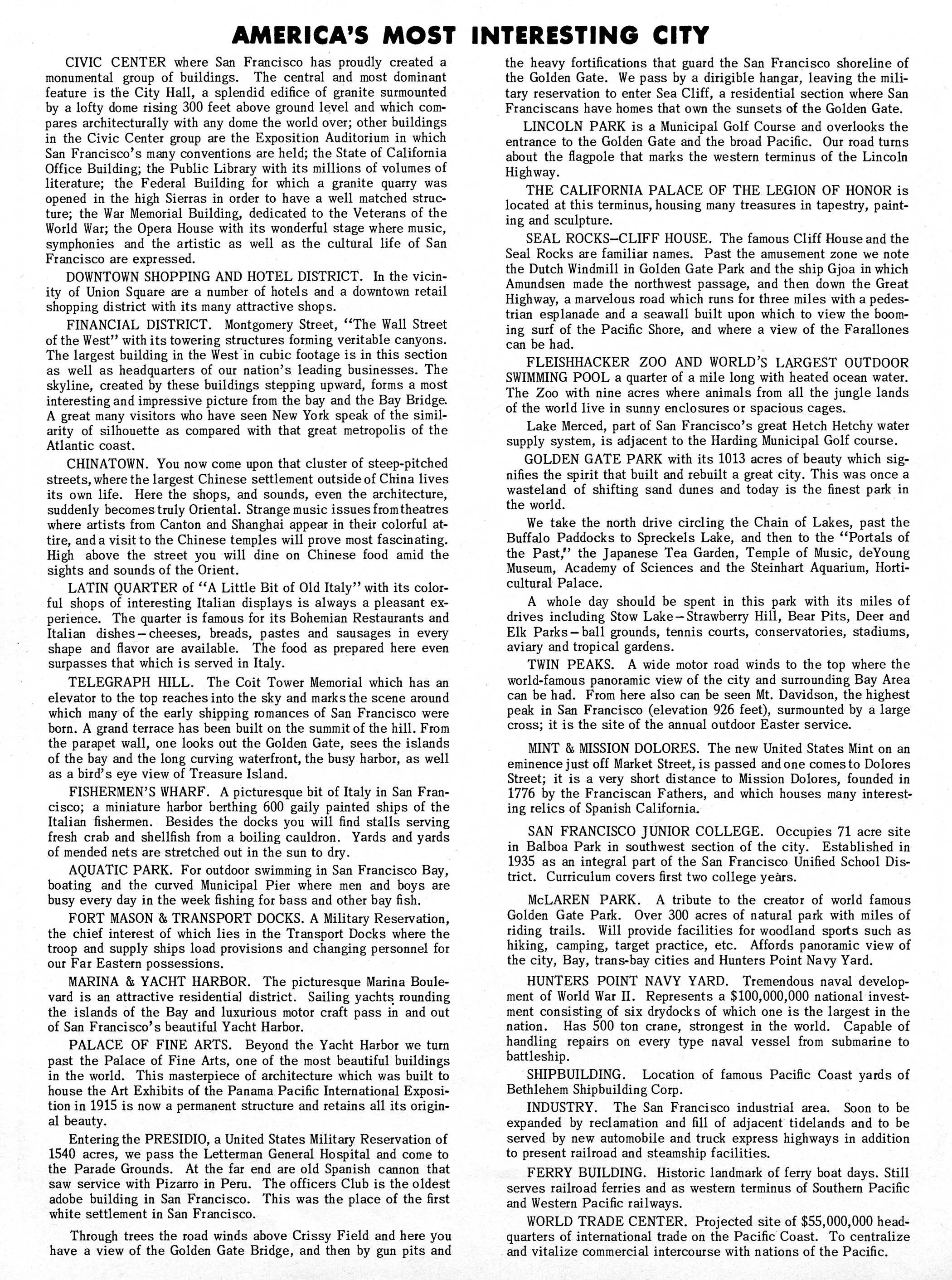 V 134.21.2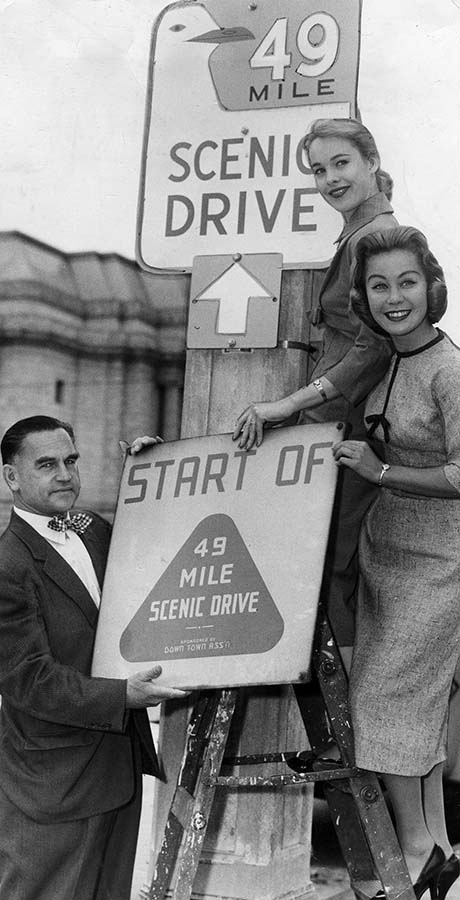 First of 200 New Signs
Lona Crawford (top) and Kari Sandino help Ross Shoaf, city traffic engineer, install the first of 200
new signs marking the 49-Mile drive through San Francisco's most scenic spots. Sign handed to Shoafis
replaced by more imaginatively designed one.
Dated May 25, 1958